"In honor of those who have shot with us"
2009 Horseshoe Tournament
Dick Currier & Matt Higgins
2009 Champions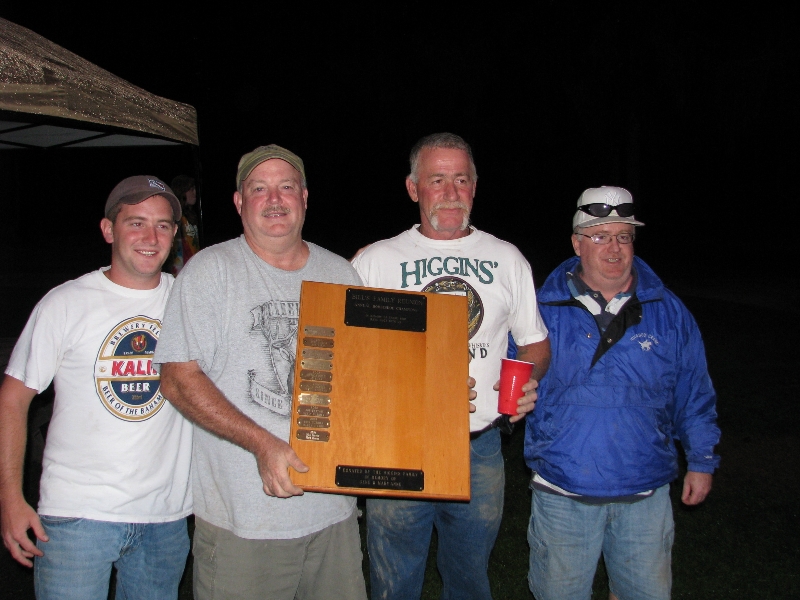 Dick Currier and Matt Higgins teamed up for 2009 title in what may have been the soggiest tournament in Bills reunion history. Dick earned a coveted three-peat having won each of the last three years. For Matt, the long wait was worth it to have his name finally engraved on the memorial plaque which he donated to the reunion 10 years ago. (Above) Tim and Andy Higgins present Dick Currier and Matt Higgins with the memorial champions plaque. Dick and Matt defeated Dan Currier and Joe Yattaw in the finals.
click to see brackets (1.2MB)-->