In Memoriam - George A. Cummins
Reprinted from the Troy Record, 9/12/04

George A. Cummins, 51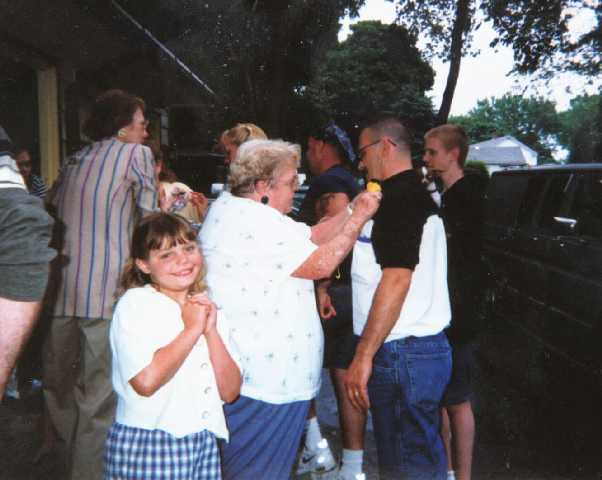 WATERFORD - George A. Cummins, 51, of Washington Avenue, died Saturday, September 11, 2004, at Mercy Hospital in Springfield, MA.
Born and educated in Troy, he was the son of the late Harry and Mary Talarico Cummins.
George had been employed by Seton Health Care System for five years and retired due to illness in 2001. Prior to that, he was employed by the town of Waterford Highway Department and Barclay Home Products in Cohoes.
He was a communicant of St. Mary of the Assumption Church in Waterford.
He was the husband of Sandra Currier Cummins; father of Sarah E. Cummins and Melissa A. Cummins, both of Waterford; brother of Mary Frances Moran, Linda Cummins, Harry Cummins Jr., Deborah Donnelly and Susan and Kem Cummins, all of Troy. Several nieces and nephews also survive.
Funeral services will be at 10:30 a.m. Tuesday from the Philip J. Brendese Funeral Home, 133 Broad St. (Route 32), Waterford, and at 11 a.m. at St. Mary of the Assumption Church. Interment will be in St. Mary's Cemetery, Waterford.
Relatives and friends may call from 5 to 9 p.m. Monday at the funeral home.